Haggerty Ford - One of the Best Ford Dealers near Elgin, IL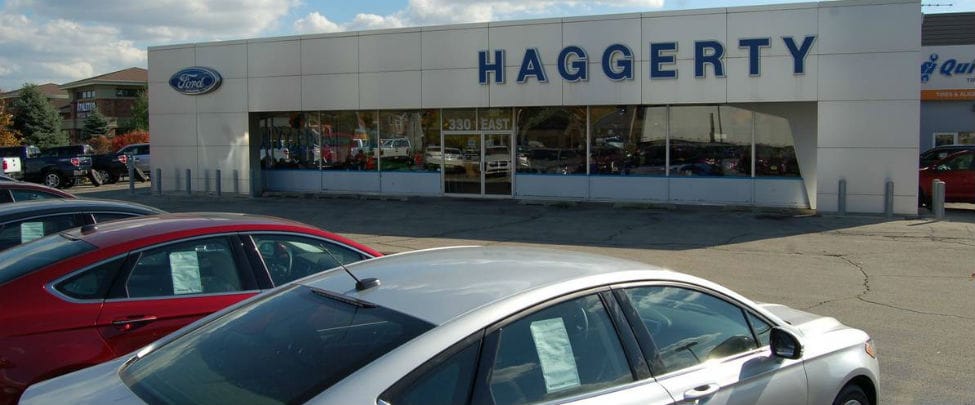 Benefits of Choosing Our Dealership 
Haggerty Ford is one of many Ford dealers near Elgin, IL and serving West Chicago but we're the only one with our reputation. Due to the combined years of experience, our sales advisers can quickly match you with the right car. Our professionals have been trained to deliver our high-quality customer service and many have been in the auto industry for years. You won't see rude personnel who make you wait for a long time at Haggerty Ford. Instead, we pride ourselves on our customer service and our staff understands that we are here for you. 
Feel at Home in the Great State of Illinois 
Illinois is a state in Midwestern America that is known for its fifth-largest gross domestic product and the sixth-largest population so there are no shortages of Ford dealers near Elgin, IL. This means there is a high demand for vehicles. 
In addition to a booming economy, Illinois is home to one of the busiest airports in the world, Chicago's O'Hare International Airport. The car manufacturers are bringing more and more advanced vehicles to the market and our lot is on the cutting edge with the help of Ford's excellent vehicle selection. 
Wide Selection of New and Pre-Owned Vehicles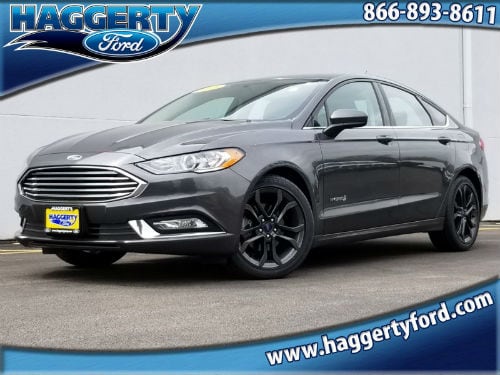 Haggerty Ford is one of the Ford dealers near Elgin, IL with a selection of both new and pre-owned vehicles. Whether you are looking for a new vehicle or a used one, Haggerty Ford can accommodate your needs. The helpful staff will help match you with the car of your dreams. 
The experience gives our sales advisers the experience necessary to know how to serve the customers of Illinois. You'll find all types Fords of all shapes and sizes with all variations and years available to choose from. Check out the latest sports models, sedans, SUVs, and trucks today. 
Fast Service and Parts Arrive Quickly 
Although every vehicle we sell is fully ready to drive off the lot, Haggerty understands that accidents happen and maintenance is required. Simply bring your Ford to our dealership near Elgin, IL where we can provide the best service we can with the help of our experienced technicians. 
If it does turn out that a special part is required, our staff will ensure that product is on its way in no time to ensure your vehicle is out of commission for the fewest number of days as possible. 
Other Ford dealers near Elgin, IL can be found but even when an emergency breakdown occurs, we will do our best to service your vehicle because we understand that emergencies happen. Having a dealer that is there for you will be a huge help and rest assured Haggerty always puts the customer first. 
Customer Is Always Right 
Too often dealerships forget the number one rule of business is that the customer is always right. Here at Haggerty Ford, we strive to put the customer first and a wide swath of testimonials is available to see on our Facebook page. You can also find promotions and events we are putting on at Haggerty Ford. Our social media and website are also available for those looking to search our inventory or see more images of our current stock. 
Customers are encouraged to come to Haggerty Ford near Elgin, Illinois. Our beautiful lot stocked with new arrivals will be a pleasure to browse. Find the hottest new Fords and test drive them before you buy at our dealership. 
The friendly staff at Haggerty understands that time is valuable and we won't waste your time. Thanks to our wide selection of Ford models and our experienced technicians available to maintain and upgrade your new car, customers of the Ford dealers near Elgin, IL know they can trust Haggerty Ford.